Service Times
Sunday School
Sunday • 9:00 AM
Sunday Worship
Sunday • 10:30 AM
Bible Study
Tuesday • 7:30 PM - 8:30 PM | Wednesday • 12:00 PM - 1:00 PM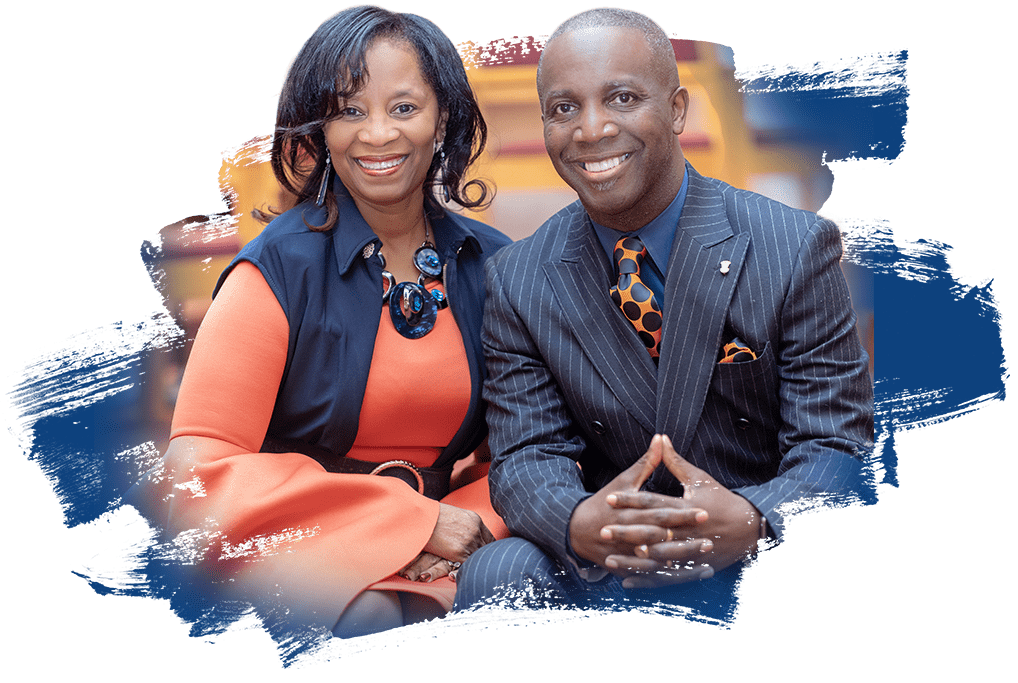 Welcome
Maple Springs Baptist Church (MSBC) was established in 1963. Throughout the years, our faces and buildings have changed; however, MSBC has remained steadfast to the mandate of making disciples for our Lord Jesus Christ. MSBC is founded on the precepts of fellowship and service and seeks to affirm the "priesthood of all believers" and "transformed lives." As such, MSBC seeks to equip, empower and encourage unity of all Christians to impact the world for our Lord Jesus Christ.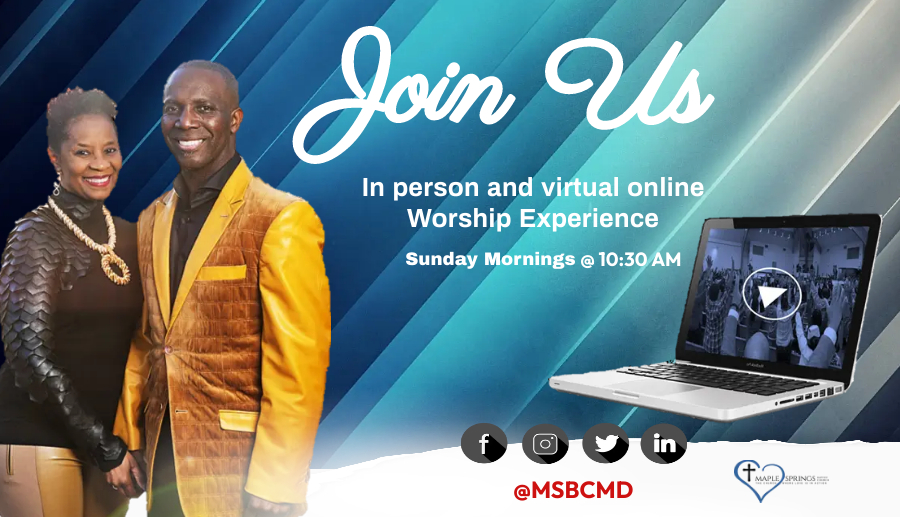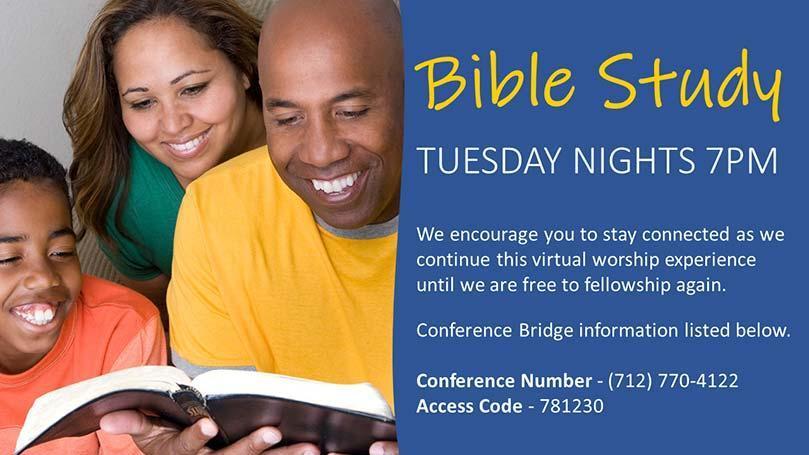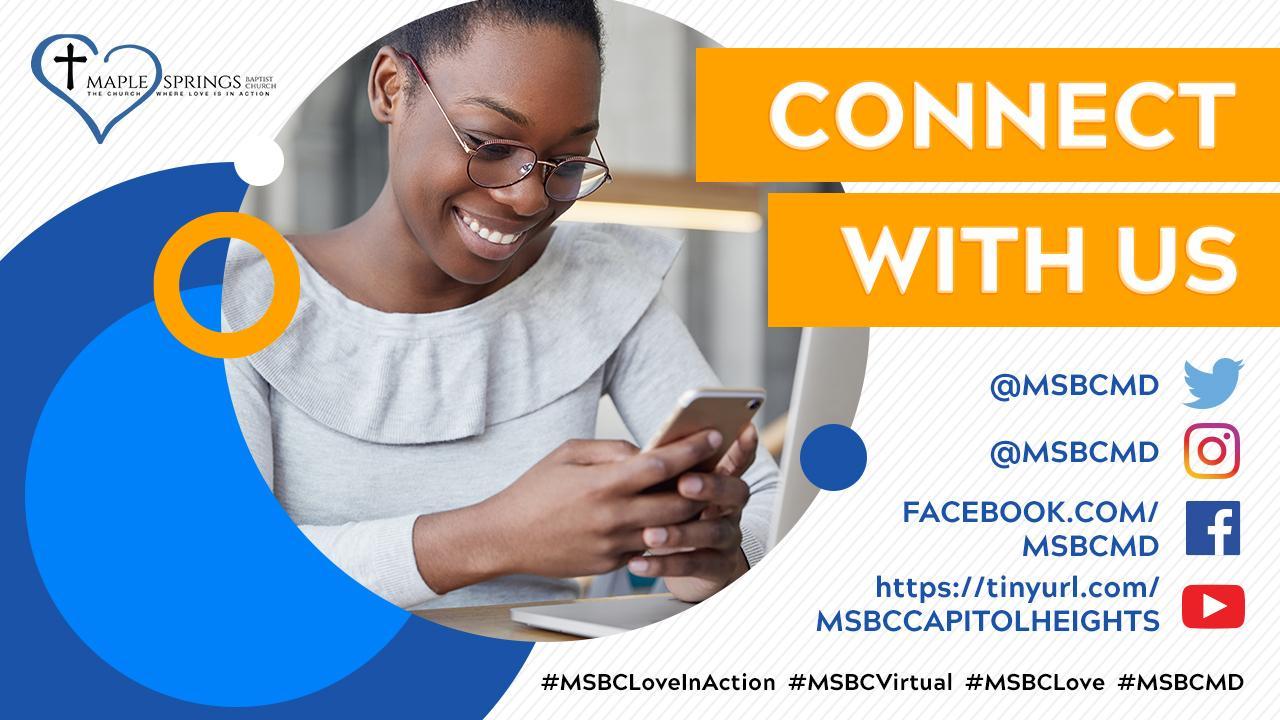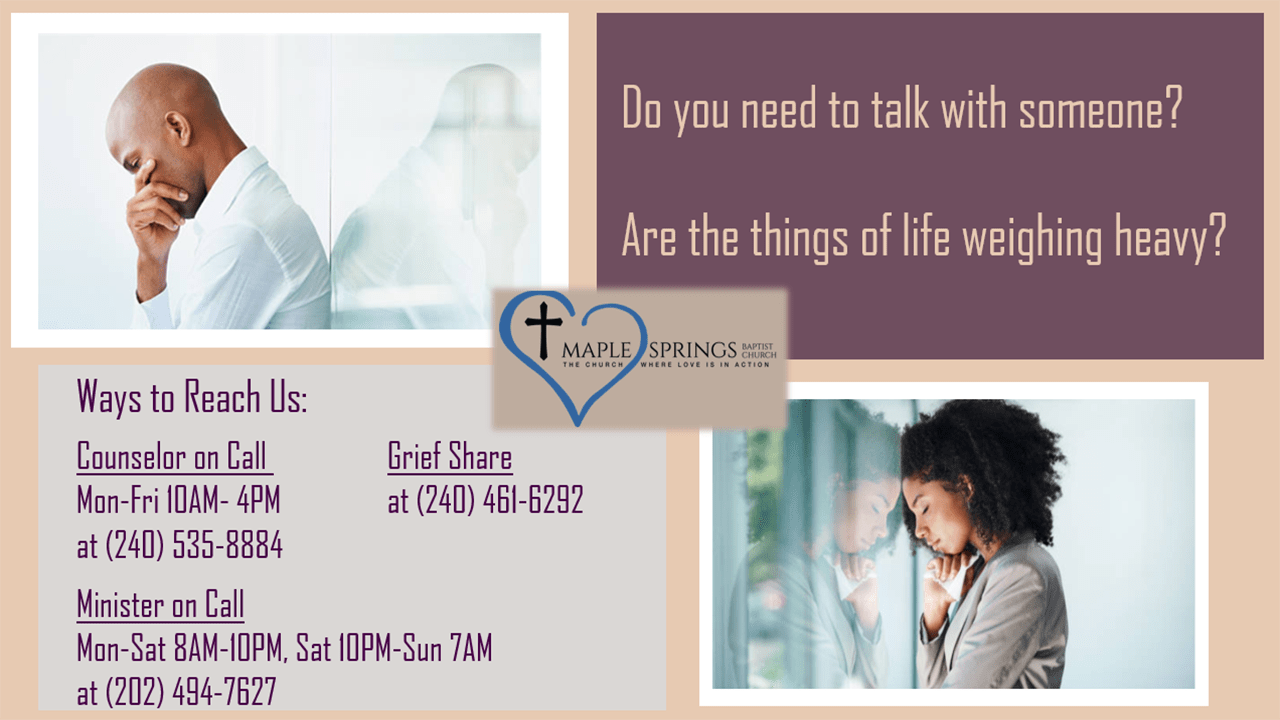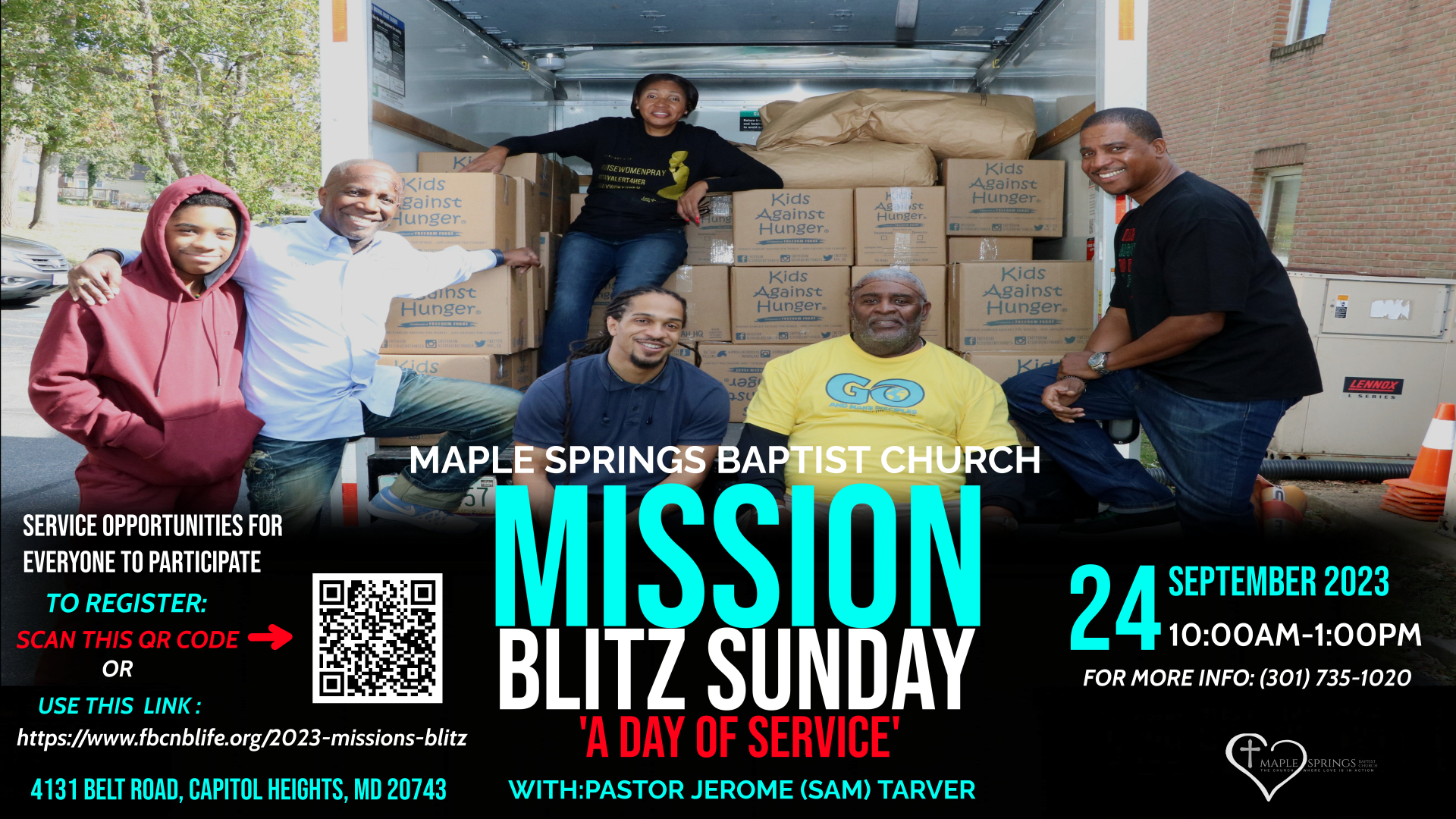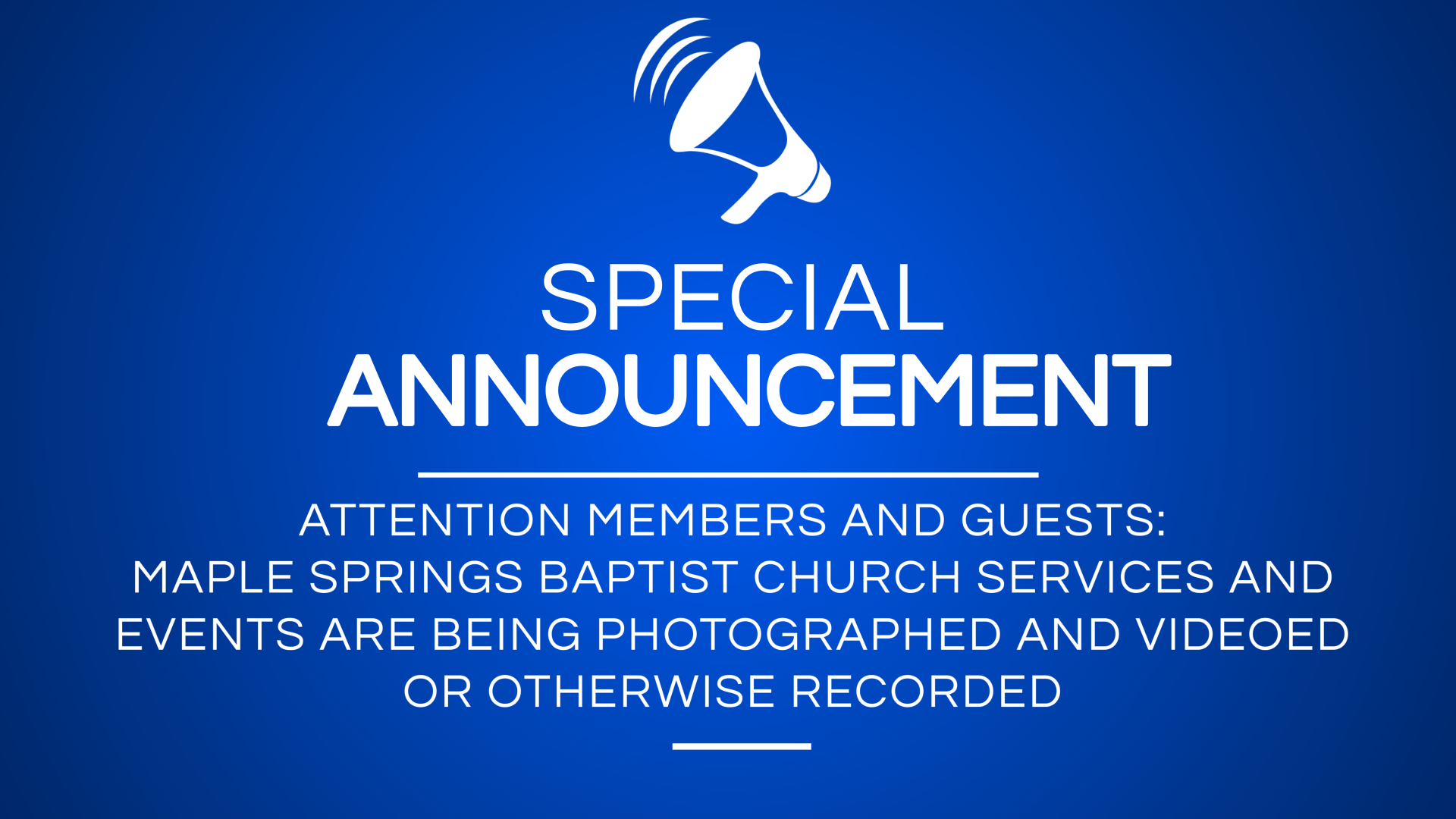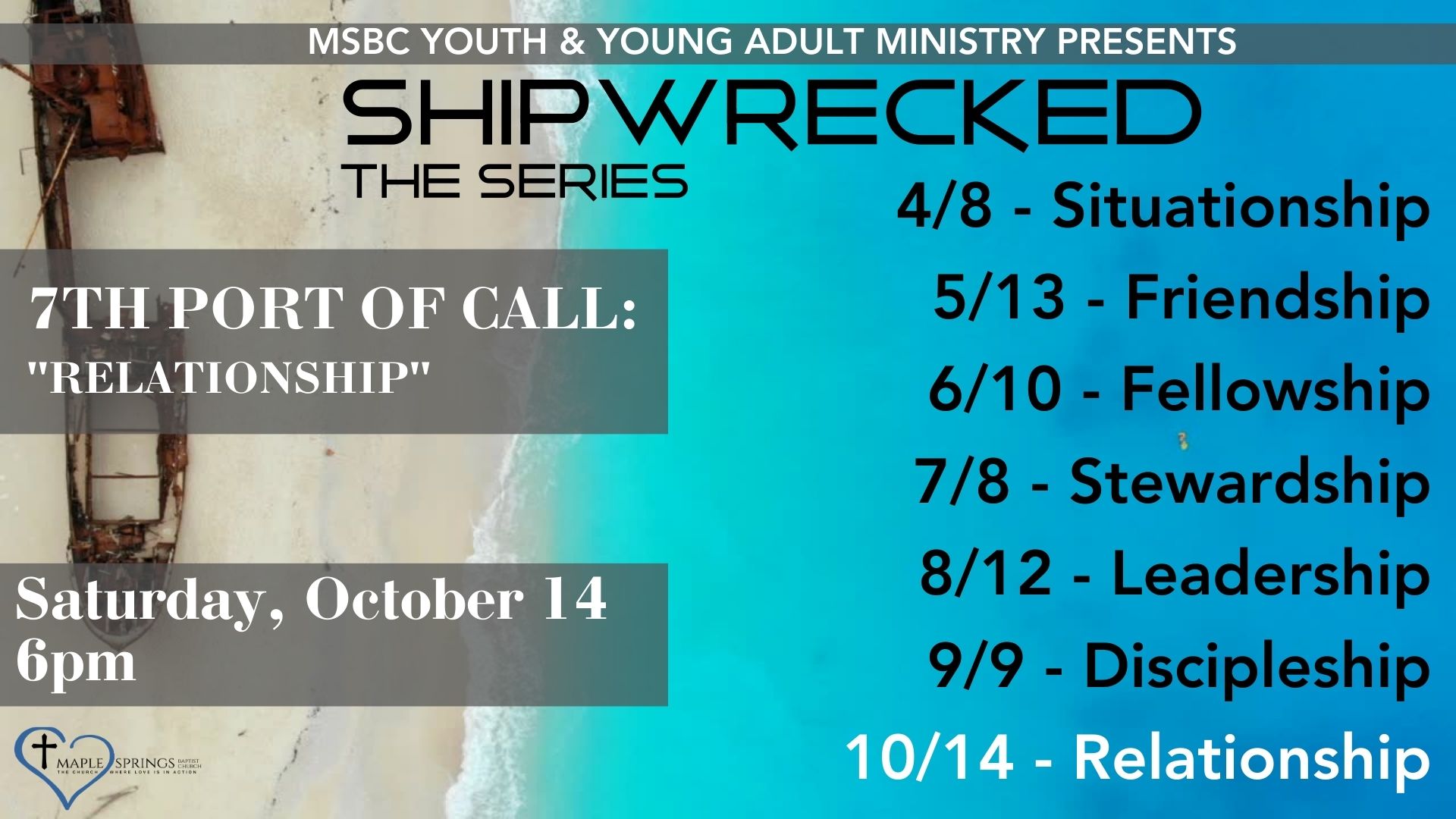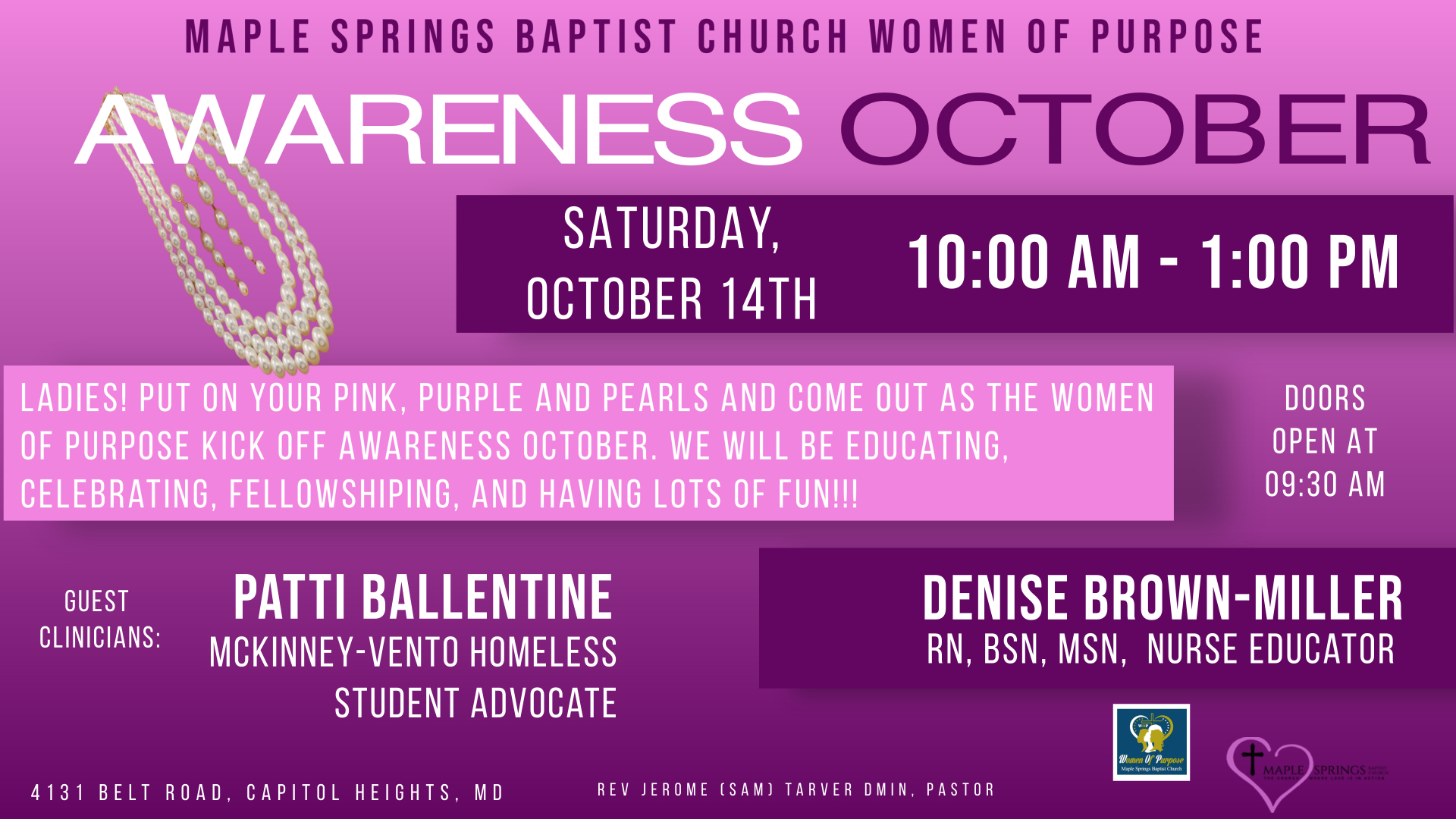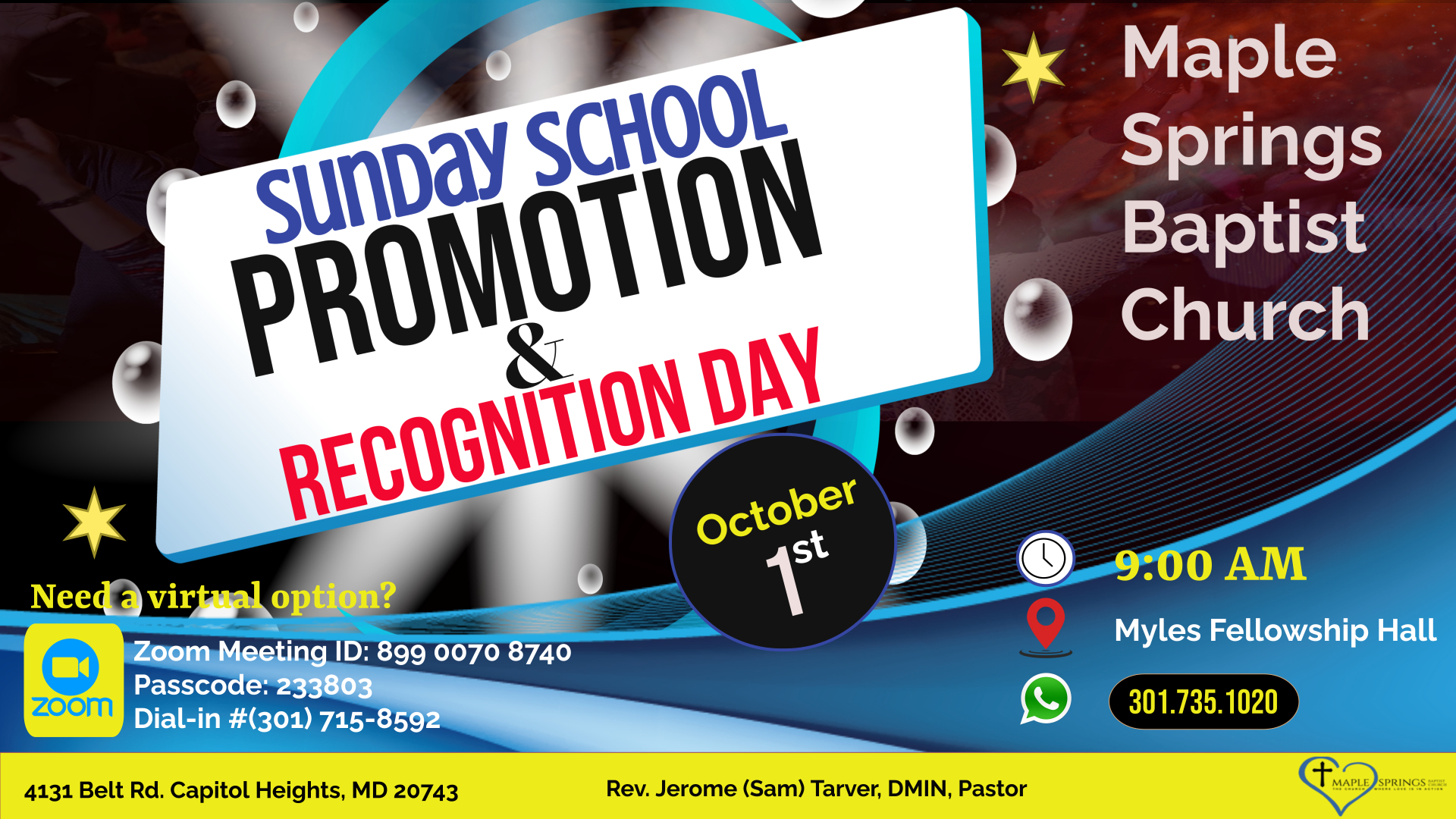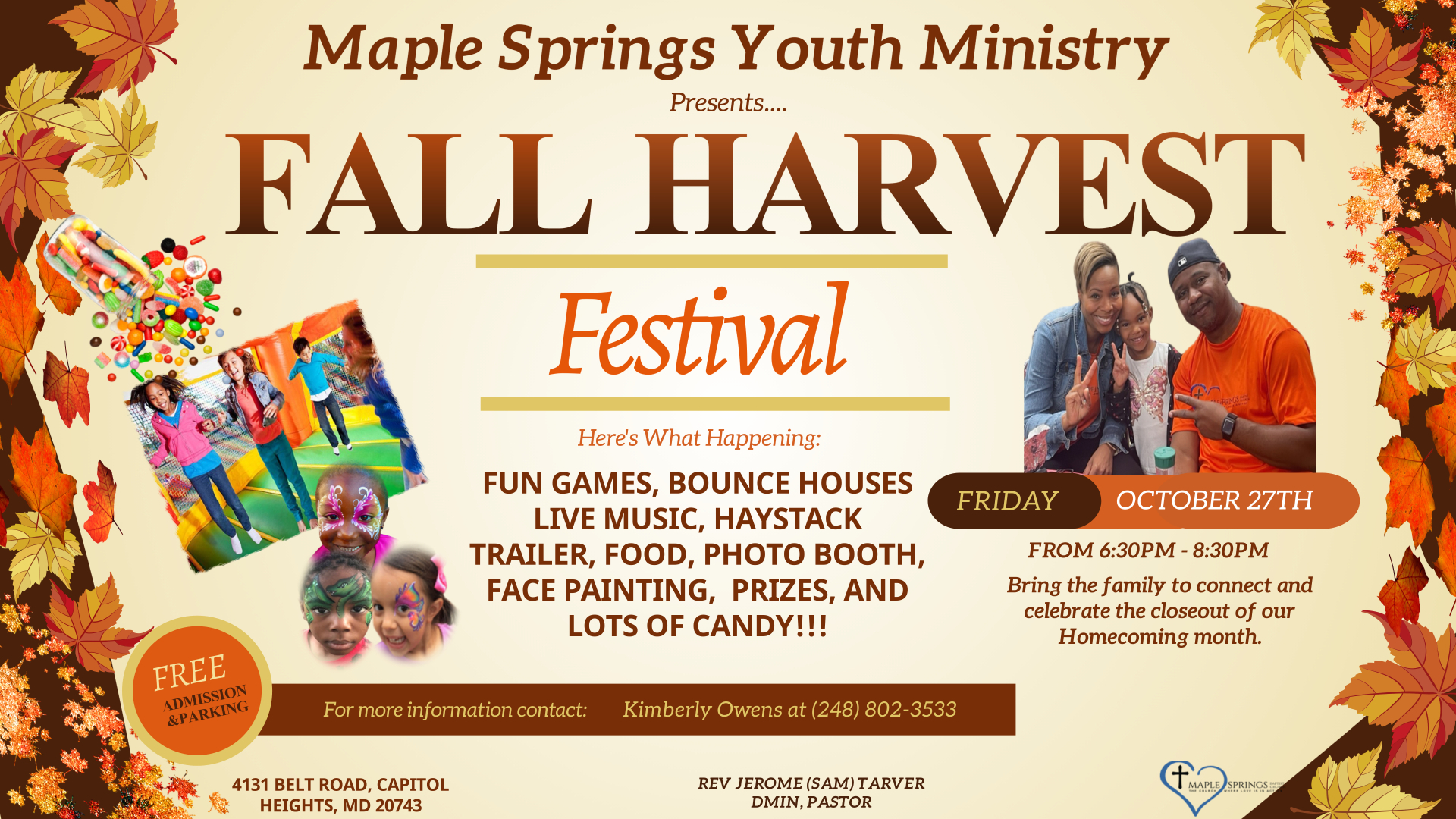 MapleSprings-Slide4-PrayerCall-Option2-PM
MS-Slide3-ConnectWithUS-2021-WebSlide-GS_R0
Mission Blitz W QR CODE 1920X1080
Special Announcement _ Recording
AWARENESS OCTOBER WOP 1920x1080
Krazy Praise (1920x1080)_Revised
SUNDAY SCHOOL PROMOTION & RECOGNITION DAY (1920x1080)
Fall Harvest Festival 1920x1080[16]
Prayer and Praise
Post your prayer request so that we can collaborate with you in prayer.
Post your praise reports so that we can celebrate with you.